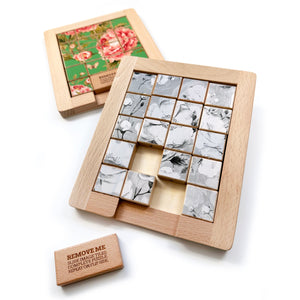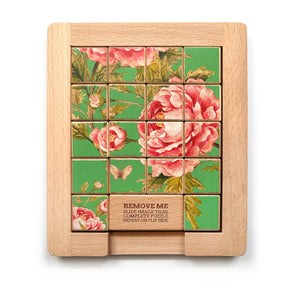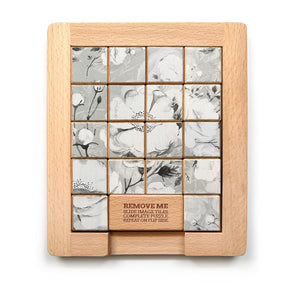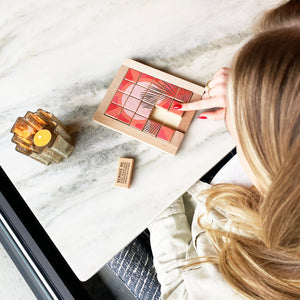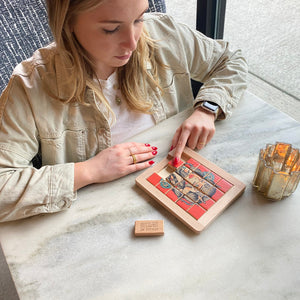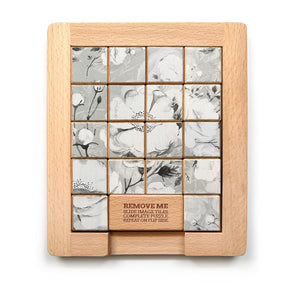 Dualities Wooden Sliding Puzzle: Color v. Black + White
• Like the sliding puzzles we did when we were kids, but with a twist. Complete one side of these heavyweight, solid wood puzzles, then flip the pieces over to complete the second side. The custom art expresses the duality of color and black/white.
• An heirloom gift meant to be completed time and time again. 
• 18 pieces plus "remove me" placeholder. 
• 6.5" x 7.5" x .5" completed puzzle with frame. 
• Materials: Basswood. Contains no formaldehyde.